PCC provides construction supervision service including: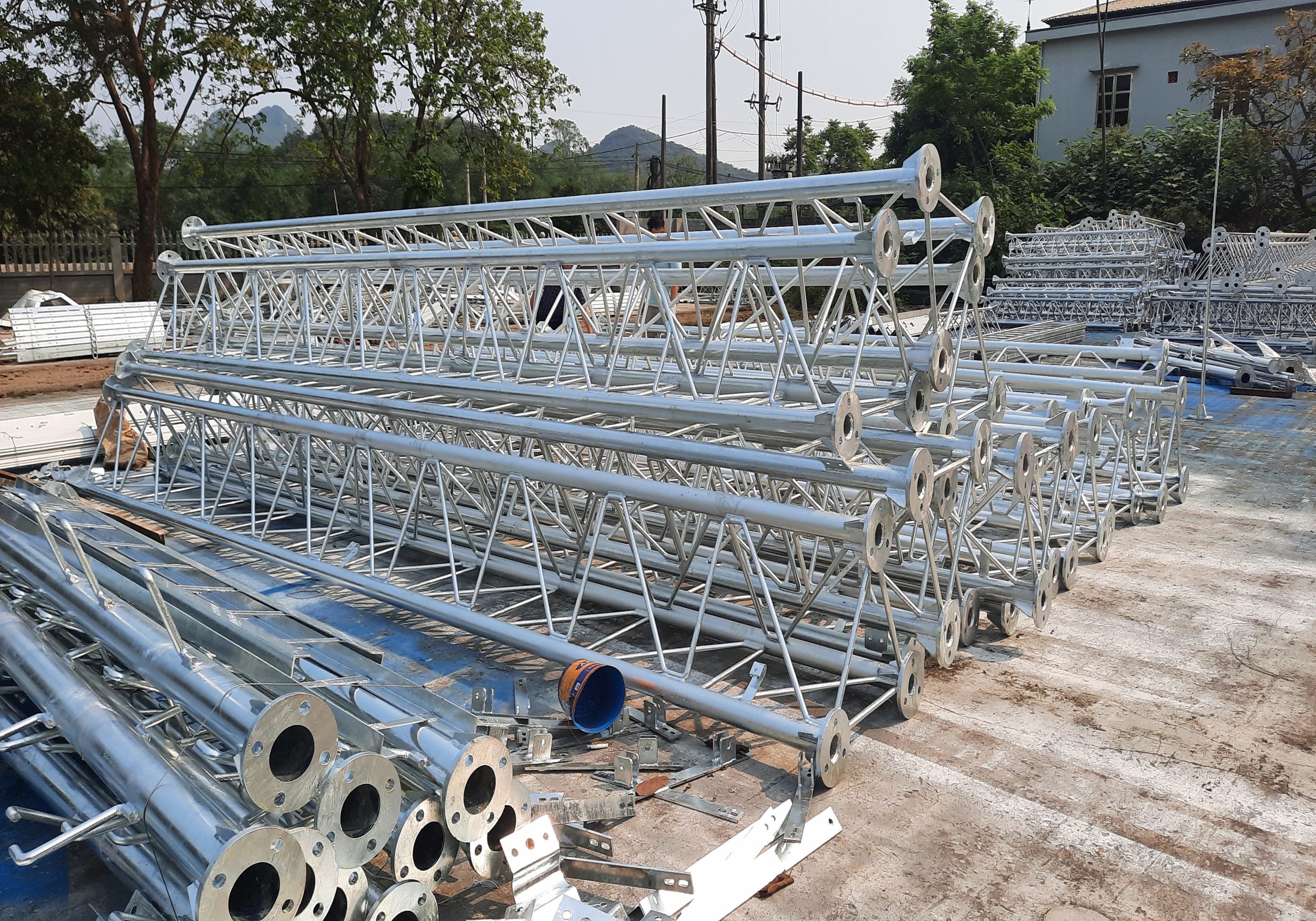 – Supervising the construction of civil, technical and industrial infrastructure. Check supply and semi-finished products specifications. Check equipment specifications, technical requirements, volume and quality of work according to the requirements of the technical design.
– Ensure that the project completes according to the design, meets the technical standards. Guarantee the plan momentum. Ensure labor safety during the construction.
Help owner prepare and gather inspection documents of each section, stage and take over the work to put it into use, provide legal advice according to Legal requirements in management promulgated by the government.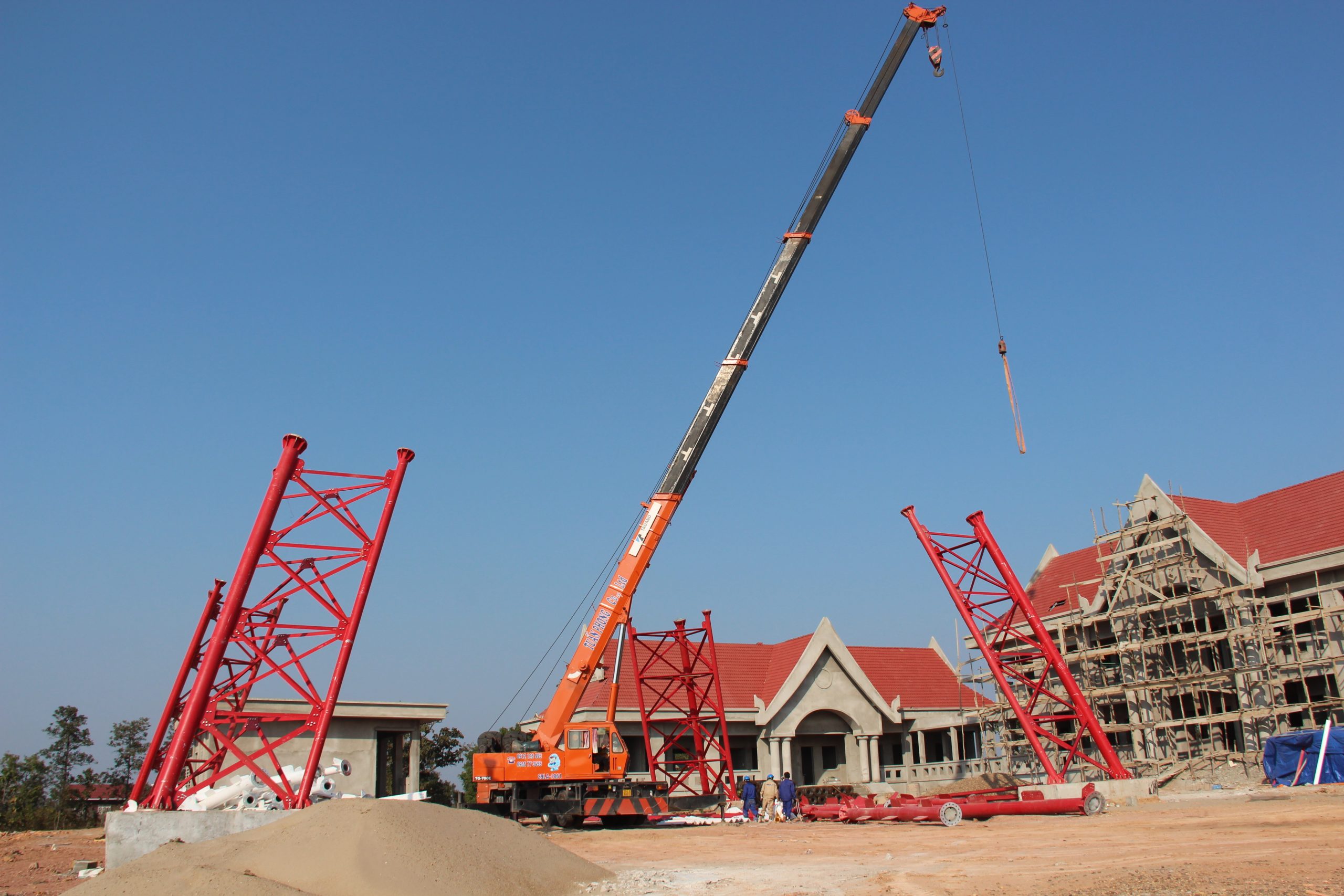 Synthesis of works and projects
Inspect, analyse and evaluate antenna mast quality, BTS for telecommunications and broadcasting carriers
Design and prepare technical and economic reports for self-supporting tower and guyed mast tower from 20m to 150m high
Survey, geological drilling, settle earthing leads, supervise and verify works
Construction engineering design and estimation of antenna masts, stations, sewer lines, telecommunications and broadcasting infrastructure systems.
Consultancy on preparation of bidding documents, bid evaluation
| | | |
| --- | --- | --- |
| No. | CÔNG TRÌNH | OWNER |
| I | Construction Surveying Consulting, Economic-Technical report preparation | |
| 1 | Survey, design construction drawings and budget statement for project : "Investment in the construction of AM/DRM medium wave radio system in broadcast stations in Central region, to increse coverage capacity in Paracel islands and maritime zones of Vietnam.(2022) | Broadcasting Technology Center– VOV |
| 2 | Consult construction surveying, prepare Economic-Technical report for project "Repair and maintain TV antenna towers in Phu Yen" (2022). | Broadcast transmission technical center – VTV |
| 3 | Survey, design construction drawing and budget statement for Broadcasting station in Tay Nguyen – project " Upgrade AM power capacity in Tay Nguyen and upgrade, move broadcast station in Ba Den mountain – Tay Ninh, Phia Oắc Broadcast station – Cao Bang" (2021). | Broadcasting Technology Center– VOV |
| 4 | Consult construction surveying, design construction drawings, prepare budget statement for 135m antenna mast of project" Radio and Television Broadcast in Savanakheet, Lao PDR"(2016) | Radio Project Management Board in Lao People's Democratic Republic and Kingdom of Cambodia |
| 5 | Survey, technically design and prepare budget statement for construction of project " Investment in television broadcasting antenna tower in Nam Dinh ( 160m antenna tower – 2014) | Broadcast transmission technical center – VTV |
| II | Inspecting | |
| 1 | Survey, set up maintenance and inspection procedures for TV antenna tower of Technical Center for Broadcasting in 2022 (12 antenna tower) | Broadcast transmission technical center – VTV |
| 2 | Survey, set up maintenance and inspection procedures for TV antenna tower of Technical Center for Broadcasting in 2021 (19 antenna tower) | Broadcast transmission technical center – VTV |
| 3 | Verify BTS antenna mast at telecommunication centers in 2022 (176 column) | Ha Noi Telecommunications |
| 4 | Verify 165m self-supporting antenna tower – Department H47 – General Department IV – Ministry of Public Security | The General Department of Logistics and Engineering – Ministry of Public Security |
| 5 | Verify and maintain 252m column broadcast at Broadcast transmission center, Ha Noi Radio and Television Broadcasting (2016) | HANOI RADIO AND TELEVISION BROADCASTING |
| 6 | Verify 252m anten tower Binh Duong Radio and Television Broadcasting | Binh Duong Radio and Television Broadcasting |
| III | Supervising | |
| 1 | Equipment installation supervision in 2023 at Broadcast station in Central region – project: " Investment in the construction of AM/DRM medium wave radio system in broadcast stations in Central region, to increse coverage capacity in Paracel islands and maritime zones of Vietnam.(2022) | Broadcasting Technology Center– VOV |
| 2 | Giám sát thực hiện gói thầu: "Mua sắm, lắp đặt hệ thống thiết bị tăng cường năng lực và mở rộng vùng phủ sóng phát thanh FM tại Cà Mau, Phú Quốc, Tây Nguyên, Nha Trang, Sơn La, Cần Thơ, Đà Nẵng thuộc Dự án: "Tăng cường năng lực và mở rộng vùng phủ sóng phát thanh FM hệ VOV1, VOV2, VOV3 trên phạm vi toàn quốc (Năm 2021). | Broadcasting Technology Center– VOV |
| 3 | Supervise construction and equipment installation for project: Investment in the construction of broadcast stations in South Central region, to increse coverage capacity in Paracel islands and Spratly Islands of Vietnam.(2020) | Broadcasting Technology Center– VOV |
| 4 | Supervise construction and equipment supply – installation for project "Radio and Television Broadcast in Xaisomboun Province, Lao PDR" (2020) | Project Management Board in Lao People's Democratic Republic and Kingdom of Cambodia |
| 5 | Supervise construction and equipment supply – installation for project" Radio and Television Broadcast in Savanakheet, Lao PDR" (2017) | Project Management Board in Lao People's Democratic Republic and Kingdom of Cambodia |
| IV | Prepare Feasibility study report | |
| 1 | Prepare Feasibility study report for project: "Building a news production and processing center according to new technology of the Voice of Vietnam" (2022). | Program production and storage center |
| 2 | Prepare Feasibility study report for project: "Upgrade AM power capacity in Tay Nguyen and upgrade, move broadcast station in Ba Den mountain – Tay Ninh, Phia Oắc Broadcast station – Cao Bang" (2021) | Broadcasting Technology Center– VOV |
| 3 | Prepare Feasibility study report for project: Investment in the construction of AM/DRM medium wave radio system in broadcast stations in Central region, to increse coverage capacity in Paracel islands and maritime zones of Vietnam.(2021) | Broadcasting Technology Center– VOV |
| V | Geological Drilling | |
| 1 | Geological survey drilling for erection of antenna tower <50m in Phu Yen (2022). | Broadcast transmission technical center – VTV |
| 2 | Geological survey drilling – project: Upgrade AM power capacity in Tay Nguyen and upgrade, move broadcast station in Ba Den mountain – Tay Ninh, Phia Oắc Broadcast station – Cao Bang" (2021) | Broadcasting Technology Center– VOV |
| 3 | Geological survey drilling – project: Investment in the construction of AM/DRM medium wave radio system in broadcast stations in Central region, to increse coverage capacity in Paracel islands and maritime zones of Vietnam.(2021) | Broadcasting Technology Center– VOV |
Register to receive consultation